Bob Zuckerman
Team Leader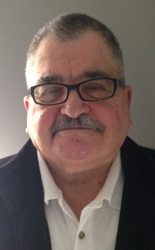 15 years ago, when Bob thought about retiring he wondered, what's next for me? His love of travel made the choice an easy one. After more than 32 cruises and many all-inclusive vacations, Bob knew that the second career in travel was the perfect fit. He has been with Cruise Brothers ever since.

As a longtime Team Leader for Cruise Brothers, he enjoys mentoring agents. He takes the time to make sure that all the members of his team succeed and thrive as travel agents. His nurturing nature and Master's degree in Business from Boston University make him the perfect teacher.

Bob and his wife Louise have traveled to many different destinations around the world, but by far their travels to Israel have been the most memorable and meaningful. They plan on returning this fall.

His destination knowledge is second to none. After years of traveling, he knows the best times to go, the best ways to go, and the best way to save money. If you are interested in traveling to Europe, The Mediterranean, Hawaii, or the Caribbean Bob will design the perfect vacation get-a-way for you.

Bob loves being called Grandpa and enjoys spending time with his 8 grandchildren. Since retiring this he has been able to enjoy spending time with the love of his life Louise while traveling the world. They can't wait till their next travel adventure.