Rhonda McEnaney
Team Leader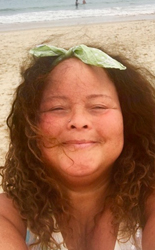 Rhonda Harrison-McEnaney was a stay-at-home Mom, until nine years ago when the lure of the seas and travel led her to become a Cruise Brothers Team Leader. Rhonda loves adventure and has traveled to many exotic destinations. Places she had previously only dreamed about. She enjoys exploring the world with her husband of 20 years, Terry, her 16-year-old son TJ, her parents, close friends and extended family!

She loves to share her experiences with others. She has sailed on 18 cruises aboard some of the most breathtaking ships in the world! Visiting many interesting and beautiful places including Barcelona and Palma de Mallorca, Spain, Monte Carlo, Rome, Naples and Pompeii. Although Europe was amazing, her family's favorite destination would have to be Bermuda. The pink sand beaches, blended with the local flavor, European charm, located just off the Eastern coast of the United States, make Bermuda a truly spectacular island.

Rhonda's knowledge provides her team members with a unique advantage. A great listener, she prides herself on taking the time to work with each member of her team to help them learn and grow as travel associates and become profitable!!

She is always available to her team, sharing her research on destinations and ports of call. This valuable information helps her team to work with guest to plan their vacations.

Rhonda works with all the major Cruise Lines and is ready to help anyone who loves the world of travel as much as she does. She is here to make your travel dreams a reality!