Shannon Hawkins
Team Leader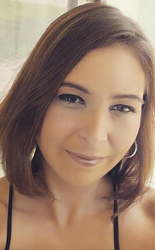 Shannon has always dreamed of traveling the world! After college that dream became a reality at Cruise Brothers! Now her passion for travel is not only helping others plan their dream vacations, it's also helping her team train for a new career in travel.

She understands that many in her team work full or part time in other fields. To better assist them in learning the business inside and out she has created multiple guides, training materials, webinars and travel Deals of the Week to help her team succeed.

Shannon also hosts Training Cruises where agents tour properties, do some training, and attend cocktail party where they can get to know each other!

"My goal as a Team leader is to help guide and assist my agents into becoming great travel agents and earning enough to travel and spend more time with their families."

Shannon's has a vast knowledge of travel and loves sharing her knowledge with her team

She lives in Florida and has a nephew who is the light of her life!
A compassionate animal advocate, Shannon has two rescue bunnies that she simply adores.

Always putting the needs of others ahead of herself, Shannon has lead the charge to help after the devastation in Puerto Rico. Raising $1500 by herself making it $3000 with a match from the Cruise Brothers!

If you are ready for a career change and the exciting world of travel, Shannon is ready to make your dreams a reality!