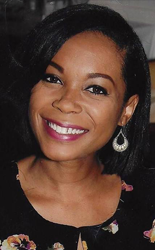 Tiffany decided at a very young age that she wanted a career in travel. Today she is living the dream as a Team Leader and Certified Travel Specialist.

As a Team Leader, Tiffany provides her agents with a variety of training and marketing materials. Giving them step by step guides, offering webinars, 5-minute quick tip recordings and Deals of the Week that help them learn the value of being a travel agent and the Cruising Free program.

"I offer dedicated assistance and training that enables my team to become successful agents." Tiffany explained.

Tiffany has traveled all around the Caribbean, Mexico and the Bahamas. She grew up in West Palm Beach, Florida in a family of 6. Her favorite time of year is Thanksgiving because her extended family always gets together. When she is not working or travelling, Tiffany enjoys cooking, reading, dancing, singing, and trying new things.