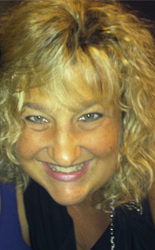 Growing up, Amy traveled the world with her parents. Visiting various destinations fueled her passion for adventure and for the past 25 years she has worked in the travel industry. Amy loves to share her passion for travel and as a Team Leader for Cruise Brothers she gets to do that every day!

Her strong communications and leadership skills make her a great teacher. "I am so happy that I can help people achieve their dream of becoming a travel agent. Being able to offer this opportunity for free is a plus! I am always available to my team and it makes me so happy to see them succeed," she exclaimed.

She has sailed to over 30 cruises in and around the Caribbean and Mexico. However, Bermuda is her favorite destination. "Bermuda's beaches with the pink sand and the crystal blue water is amazing! You can go sailing or snorkeling over a shipwreck, explore caves, visit historic British towns and enjoy a tasty rum based drink or grab a beer in an English Pub! The experience is one in a million," according to Amy.

Amy will help you save money and find the best deals possible on your next adventure. She knows the tricks of the trade after all her years of traveling. Her experience and knowledge can help plan a great vacation and turn travel enthusiast into travel agents in no time!

She loves living in South Florida with her husband of  almost 20 years and 16 year-old son. Weekends are for family and spent watching her husband referee high school football And her son pitch for his high school baseball team. He will be heading to college next year.
When the sports are over, Amy is off to the beach for a relaxing day in the sun or traveling on the next cruise!