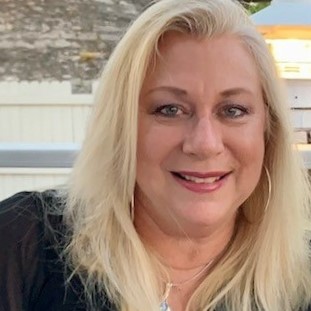 Diane's quest is to see the world and never stop exploring. Diane's goal is to visit every beach on earth and scuba dive every ocean! With over 30 years in the travel business, she has helped thousands of families make their travel dreams a reality! In addition to planning dream vacations, she is helping career dreams come true! As a Team Leader for Cruise Brothers, she is happy to share what she has learned over the years and help those looking to become a travel agent.

"I care about my team members; their success translates to my success. What's so great about our program is that we train you and it is totally FREE," Fish stated. Under her wing, team members can be in business for themselves, knowing that they have a strong leader to guide them every step of the way. "You'll love this business and working with me. I can't wait to share everything I know about travel with you!"

She has sailed on over 20 cruises to destinations around the world. Diane's favorite memory was her visit to Malta. "There is so much to do and see there, from the ancient temples, the limestone cliffs, to the crystal clear waters, the beaches and some of the best snorkeling and diving you'll find anywhere!" Fish stated. Traveling to Malta with her family, taking pictures, exploring the historic sites and seeing it all through the eyes of her twins is an experience she will never forget!
Diane is a journey specialist and an expert in the interline (airline employee), Military, Police and Fire travel related benefits. She also helps various nonprofits across the nation to create fundraising trips.

Her goal is to provide her clients with a seamless trip, leaving no question unanswered. You can count on Diane to provide the best price, added value and excellent customer service.

Married for 25 years she enjoys traveling with her husband and twin girls and in her spare time she loves to scuba dive in the Caribbean and Florida. Her next stop is the Great Barrier Reef in Australia!

Diane is here to help you make your dreams come true whether it is planning your next vacation or helping you start an exciting career in travel.