John Anthony
Team Leader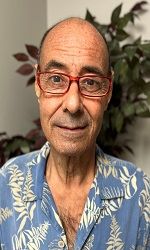 John Anthony began his career working for Fortune 500 Companies, Inter-Continental Hotels, Carnival Corp. PLC. and Kloster Cruise Limited (Norwegian Cruise Line, Royal Viking Line, Royal Cruise Line). He has extensive experience with Hotel Operations, Cruise Operations, Casino Operations and Caribbean Resort Development. These various careers have allowed John to travel a majority of the World and now he passes on his experience to develop his Team of Home-Based Travel Agents with Cruise Brothers.
Cruises are his preferred Vacation Model with All-Inclusive Resort Vacations and River Cruising close runners up. Regardless the type of Vacation his Travel Team wishes to sell, Group Business is always promoted first and foremost, as the best Income Generator for Agents to achieve financial success and free travel.
John is always available to his Team of Agents, no matter the time, and is quick to respond with answers that work to get the problem solved and the Booking done.