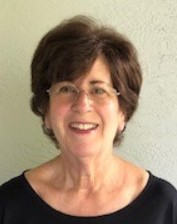 Lynne has always held a job, that enabled her to help others.
In CT, Lynne was the Director of a School Age Childcare program, the Director of the usher staff at the Bushnell Memorial Theater and a photographer for people's personal events.
Lynne and her husband moved to Deerfield Beach, FL in 1998. Lynne worked in the Mortgage industry, again helping people attain their dreams, to get into their first homes.
In the Spring of 2016 Lynne was offered the opportunity to join Cruise Brothers. Lynne followed her Team Leader's best training techniques, learned how to book travel and gave her clients the attention they deserved . She was so successful that in 2019 she was asked to be a Team Leader/Business Development Manager, to build her own team.
Lynne loves helping her agents. She has flexible office hours, for one-on-one trainings, phone calls, emails & text messages…always there to guide her agents so they have the knowledge they need to help their clients and be successful.
Lynne tells her new agents, "You join Cruise Brothers with no cost to you, ever. You will be paid commission for every booking that you book as an agent with Cruise Brothers. You will have opportunities for free or highly discounted travel. You can work as much or as little as your schedule allows. You will receive unlimited training and support from me and Cruise Brothers. You can make people's travel dreams come true by giving the best pricing and outstanding customer service."
Lynne lives in Florida with her husband, married for over 50 years. They have 2 daughters in CT, both married with a total of 4 grandsons. They all love being on a cruise ship, talking about going on a cruise and reminiscing about their cruises.
Lynne is looking forward to helping you learn about being a travel agent with Cruise Brothers and how you can achieve your personal goals and dreams. Whether it is booking your own vacation travels or booking a group of 100 people, it is all possible.